A wide selection of floors
... Made in Germany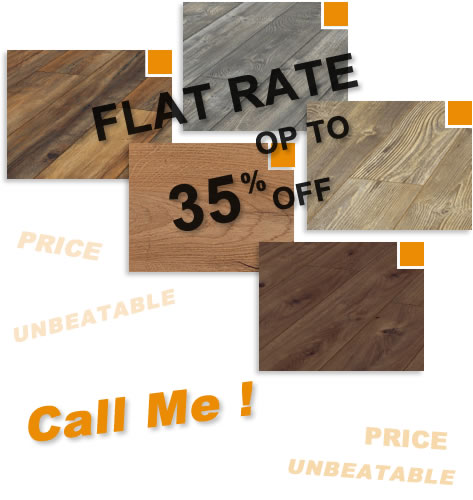 Plancher Flottant Cliksol offers the best laminate flooring for all kinds of atmospheres and variing demands. Here is an overview of the 5 collections of laminate flooring :

MAMMUT
1 845 mm long is the most sturdy for all kinds of demands. Its country style fascinates by its look of authentic natural wood. It has the best characteristics of Robusto. Dynamic and exquisit, it is the absolute best amongst laminate flooring. Whether it be for extreme stress or an elegant and natural finish, Mammut is the flooring that meets all your requirements. Blades are ultra hard, ultra long and ultra pratical.


ROBUSTO
Extremely resistant, even for professional use. The groove and tongue « Clic » system for this floor has been especially designed for extreme demands. With its pannel of highly compressed fiber of 12 mm thickness and a particularly resistant surface, it can tolerate anything, even industrial use.


AMAZONE
Characterized by long and narrow blades, it gives the floor a particularly slender appearance, for fascinating patterns. The flooring for all who have a sense of distinction and out of the ordinary. Combines conventional beauty with individual creativity, which gives each room the extra that makes the difference.


RESIDENCE
Perfectionist tendencies ? So treat yourself to the highlight of our current collection. This coating combines urban elegance with the comfort of a loft. The long boards with the appearance of natural wood are particularly attractive. This flooring of exceptional quality can even withstand the harshest treatment.

ADVANCED
This is a particularly robust and economical floor. The V-joint contributes to the finish of this floor. It's veined appearance and its unpolished finish give it an authentic structure and creates a warm and natural environment. It can be easily removed for reuse elsewhere, even in professionnal premises bearing medium loads. This is a floor that allows you to express your personality.